About
About Me
Hello, my name is
Vishal

and I am an

engineer

and

technical consultant

Innovative, value-driven technologist with a passion for engineering, an innate skill for breaking down complex technologies, a knack for efficient and clear communication, and proven leadership experience in building strong cohesive teams. Driven to create scalable, efficient, & secure infrastructure for companies, and to align company/business values with engineering priorities. Relentlessly motivated to achieve personal and professional growth.

I also bake a lot of bread! Check it out on Instagram, YouTube, and whole-flour.com
Technologies & Skills
languages & frameworks
Storage & Queuing
DevOps
Design & Process
3rd Party
Industries/Sectors
Services
Software Development
If you have a modern stack application that needs a new feature, architecture guidance, a major refactor, or just some polish, I am your guy.
Technical consulting
Help you leverage modern technologies for your (small or local) business to increase operational efficiencies, improve customer engagement, and ultimately increase revenue.
People
Let's leverage your company's greatest strengths and build scalable people operations to retain and grow your people with thriving culture. I have expertise in setting up and conducting review cycles, onboarding & offboarding, one-on-ones, knowledge bases, and growth paths.
Agile Consulting
Let's scale Agile across your entire organization. Including but not limited to outlining Agile rituals and best practices, team dashboards, JIRA setup and automation, and definitions of ready and done.
Compliance Consulting
SOC 2 and HIPAA
I can guide your company through all necessary steps to review and validate your information security processes & controls, and identify gaps in order to prepare you for a successful SOC 2 audit or HIPAA compliance.
Software Development Lifecycle (SDLC)
I know how to dig in and ask the right questions to discover, design, and develop a process to create software that is optimized for your ideal business outcomes.
testimonials

I had the privilege of working with Vishal for nearly 4 years. As an engineering leader, Vishal has a rare combination of intellectual and emotional intelligence. He is able to manage immense amounts of nuanced knowledge and communicate concisely and coherently to executives. These skills were immensely valuable to Funnel as Vishal's leadership roles required him to spend an unusually high volume of time interfacing with VIP customers.
Finally, Vishal's passion for people and culture truly set him apart in his field. Vishal chaired many internal employee groups over the years, championed cross-functional initiatives and was routinely awarded recognition for his cultural contributions.
Tyler Christiansen
CEO at Funnel

Having worked closely with Vishal in a highly collaborative and cross functional capacity, I was fortunate to witness his rare combination of deep product mastery and broader, organizational-level strategic thinking. Not only was Vishal spearheading the technical development of our critical online leasing product, he was an instrumental voice in our overall vision. Vishal has a special way of untangling highly complex issues and communicating them effectively to various audiences and stakeholders.
All that said, I am most thankful for the way Vishal genuinely cares for others - he is a true example of an empathetic leader. While juggling multiple critical priorities, Vishal always made sure his team was receiving proper support, feedback, and career guidance. He is a coach, mentor, and friend to many who are fortunate to cross personal/professional paths.
I feel incredibly grateful to have partnered with Vishal and I look forward to the next opportunity we have to work together.
Austin Cortney
Strategy & Operations Manager at Funnel

Vishal was able to dramatically improve our velocity once he joined the team. He did this by doing a thorough analysis of our existing stack and executing on those suggestions. Our velocity after those changes has been much faster and we were able to features much faster as a result of those changes.
He also has a unique talent to break any problem into smaller understandable pieces for the rest of the team. This improved, not just engineering collaboration, but whole company collaboration as well.
I would recommend Vishal to any organization looking for a great engineering leader.
Sasha Dagayev
Product Manager & Founder

I had the pleasure of working with Vishal at Funnel Leasing on the development and launch of our new Online Leasing product.
Not only is Vishal a very talented software developer, but he's also a great product strategist. Vishal knew the ins and outs of the codebase of our highly complicated Online Leasing product, but at the same time was exceptionally talented at thinking strategically about the future of the product. He developed and implemented dozens of great ideas designed to make our product more scalable. Vishal is also an excellent communicator. He has the rare ability to take highly complicated technical concepts and explain them to a variety of audiences that range from product managers to non-technical business leaders.
I would highly recommend Vishal to any organization looking for a great engineering leader and hope to have the opportunity to work with him again!
Ben Sobel
VP of Strategy and Operations at Funnel Leasing

Vishal was a fantastic leader, teacher, and mentor. He led our team through the development and rollout of the key Online Leasing product to major clients. Throughout the process he drove countless discussions and used his technical acumen and knowledge of the product to break down complex problems into easily digestible ones. He also constantly displayed a level headedness and a calming presence in the face of unexpected roadblocks and tight deadlines.
As a teacher he had a tremendous amount of technical and product knowledge to share, and he was particularly adept at using real world examples to make things more easily understandable. As a mentor he showed me a vision for growth which would allow me to grow to benefit not just the organization but myself. He never demanded that I follow a particular path but showed me what he thought would be the most effective path for growth.
I believe Vishal will be a benefit to any organization.
Thomas Cheung
Software Engineer at Funnel Leasing

As the VP of Engineering of our team, Vishal had the company vision very clear in mind and was able to guide us toward the best path forward for achieving the result. With the aim of making our processes always better he sought our feedback as well as opinions. He was great at acting upon the same and that made me feel heard and impactful, which in turn made me more productive. I appreciated his calm and rational mind and his ability to provide insights.
Francesca Zorzi
Full Stack Engineer collaborating with Overloop

I worked with Vishal at Funnel Leasing for 3 years. I was particularly impressed by Vishal's Natural Leadership, and his ability to command a room and get people on board with ideas - even people who were initially on completely different pages. Vishal's ability to plan a strategy, and make sure that it is implemented accurately and quickly has contributed immensely to the successes of Funnel and the Engineering Department that he was leading. Vishal is a great mentor and natural leader and his organizational and managerial skills are exceptional.
Chakib Ljazouli
Senior Manager of Software Engineering at Funnel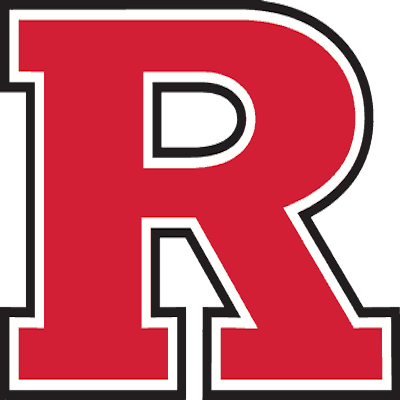 "Skilled, professional, versatile, extremely easy to work with. Highly recommended!"
Kathleen Davis
Rutgers Ready Director